Sitparan Gnanendran
Sitparan became a financial adviser after spending over 20 years climbing the financial services industry "ladder" – on the corporate and management side of things.
Rather than continuing to navigate the corporate jungle, Sitparan decided to become a "hands-on" financial adviser as he truly enjoys helping people achieve financial freedom and wanted to direct his energy into caring for his clients.
When he is not helping clients, Sitparan enjoys spending time with his family, playing tennis, fishing or dabbling in photography.
Sitparan Gnanendran holds a B.Sc. (Hons) in Actuarial Science, a Post Graduate Diploma in Applied Information Systems, and both the Diploma and Advanced Diploma in Financial Planning.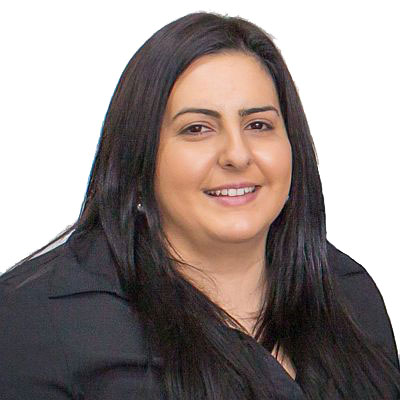 Kristina Kirkovski
Kristina has worked in financial services for over eight years and is responsible for managing the office and providing support to all staff for the preparation, implementation and ongoing management of client strategies.
As a Client Services Manager, Kristina applies her extensive industry and product knowledge to assist clients with queries and demonstrates amazing relationship skills especially with our older clients.
Outside of the office, and in addition to spending quality time with family and friends, Kristina enjoys travelling, learning about new cultures and trying new cuisines.
Kristina holds both the Diploma and Advanced Diploma in Financial Planning, as well as Certificates III and IV in Hospitality Management and Operations.
Ariel Chen
Ariel Chen has worked in the financial services industry for over eight years and is focused on client services and coordination of client reviews. Ariel brings a broad range of financial services and advice experience to the team having worked with a range of different advisors and firms over the years.
Ariel subscribes to the philosophy "Before you service people, get to know them first". Ariel is driven by her passion to connect with people and is always looking for better ways to strengthen her relationships.
When she's not working, Ariel enjoys hiking and being close to nature. She believes in the Ying and Yang concept – loving nature and being good to people will in return bring good fortune.
Ariel holds a Master of Business Accounting, Bachelor of Commerce and a Diploma of Financial Planning.
Chris Place
Chris has worked in financial services for over ten years and is responsible for developing and documenting client strategies.
Chris has a strong background in financial advice, wealth management and personal insurance having worked in a range of different roles over the years including working as an Associate Advisor.
In his time off, aside from spending quality time with his family and friends, Chris enjoys fishing and playing sports.
Chris holds a Diploma in Financial Planning, a Certificate IV in Financial Services and is also a qualified Baker/Pastry Chef.